PICASSO MARBLE :::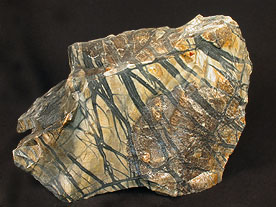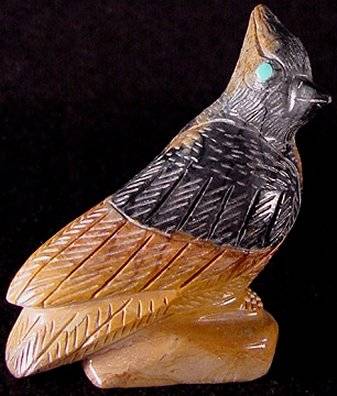 Picasso marble was formed during prehistoric times when lava enveloped limestone. The colors and wild patterning are from magma being forced through fractures in the limestone, coloring the stone with gray or tan streaks and black lines. It is an extraordinary combination of intertwining blacks, browns, and tans that looks much like a cubist painting at first glance (hence, the name Picasso.)



With a Moh's hardness of 3 to 5-1/2, it's perfect for carving and perhaps the most readily available and inexpensive carving material purchased by artists in Zuni.



Picasso marble can vary from specimens exhibiting fairly uniform colors of beige to brown or highly dramatic specimens may have black, grey and brown with bold veins of white color. We've even seen specimens that have some green inclusions. Most Picasso marble comes from Utah.