Last Updated: You are Here: zunispirits.com -> Zuni Fetish No. 20017

Fetishes 1, 2, 3, 4, 5, 6, 7, 8, 9, | BOOKS | JEWELRY | POTTERY | ABOUT | ORDER




Zoom on Hover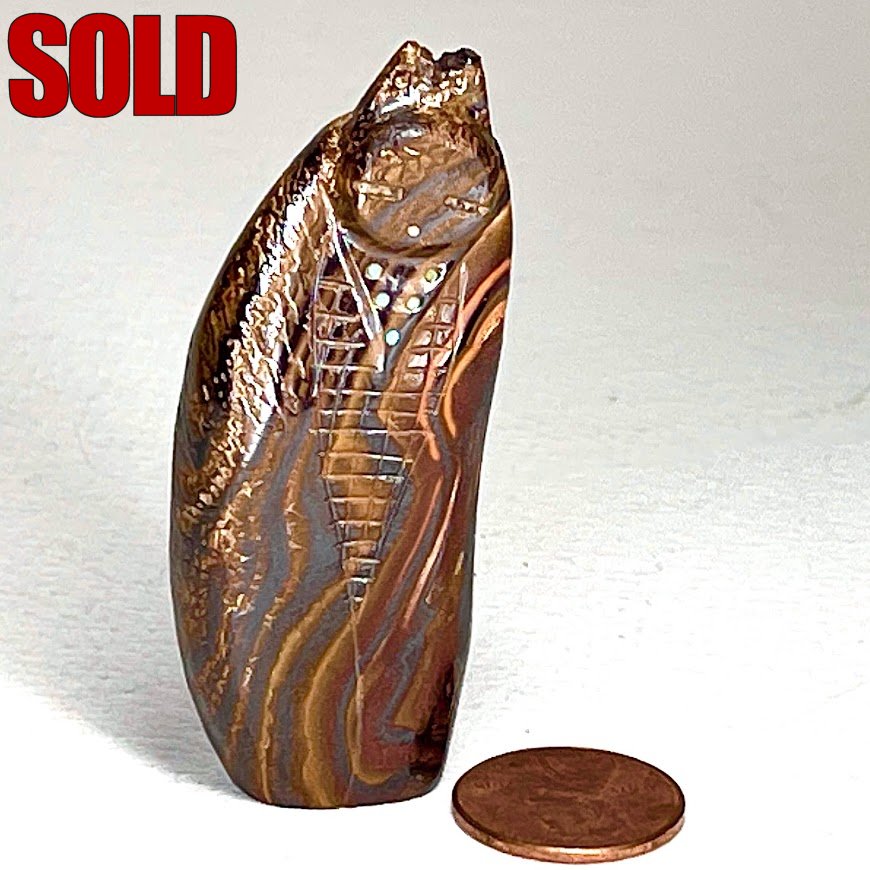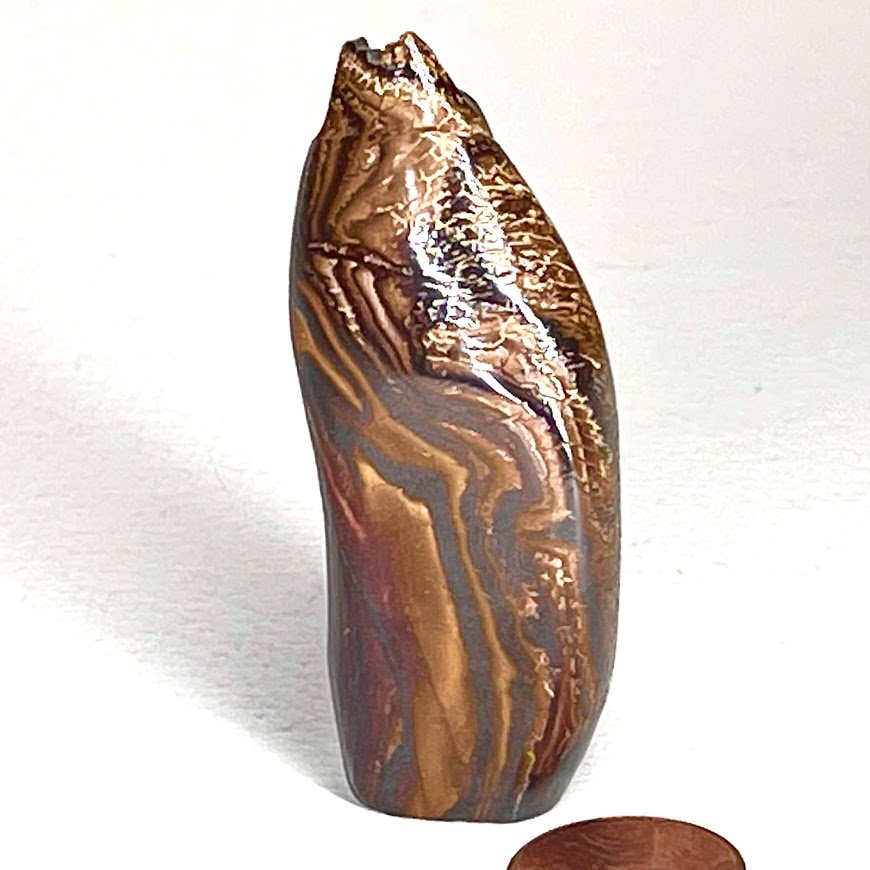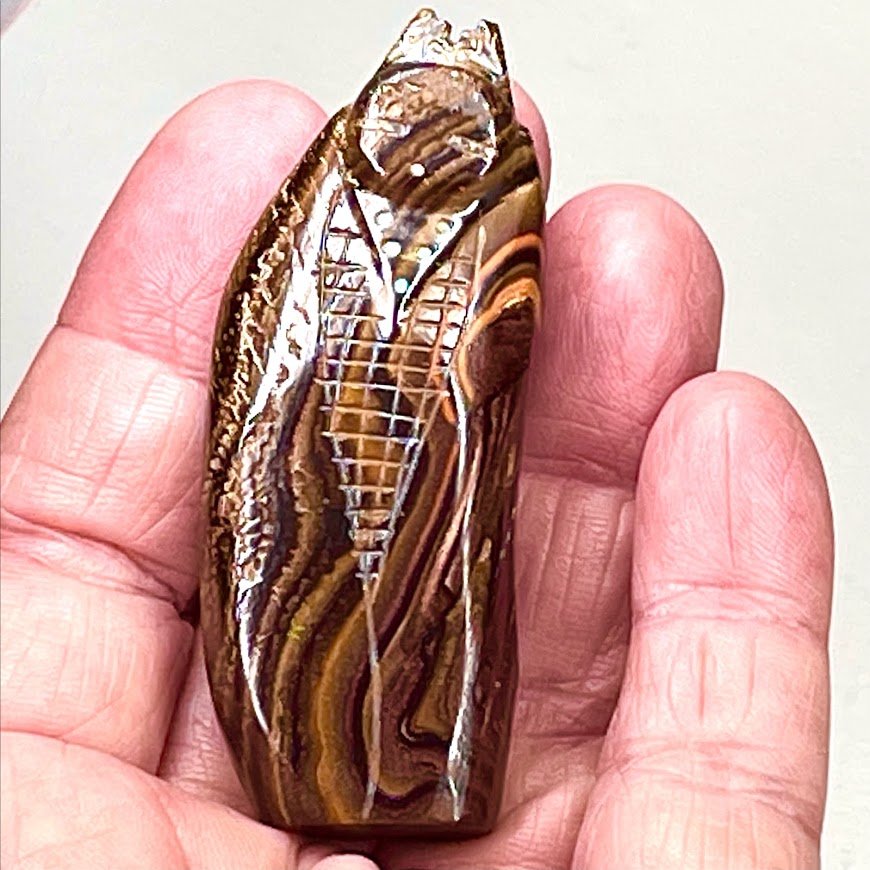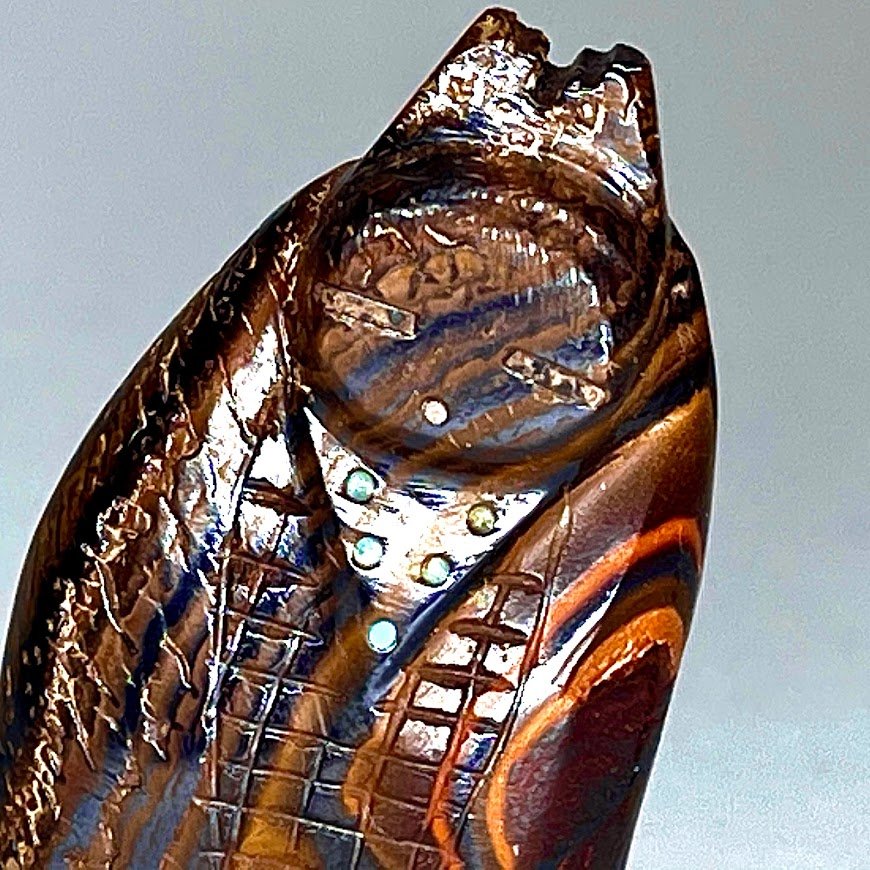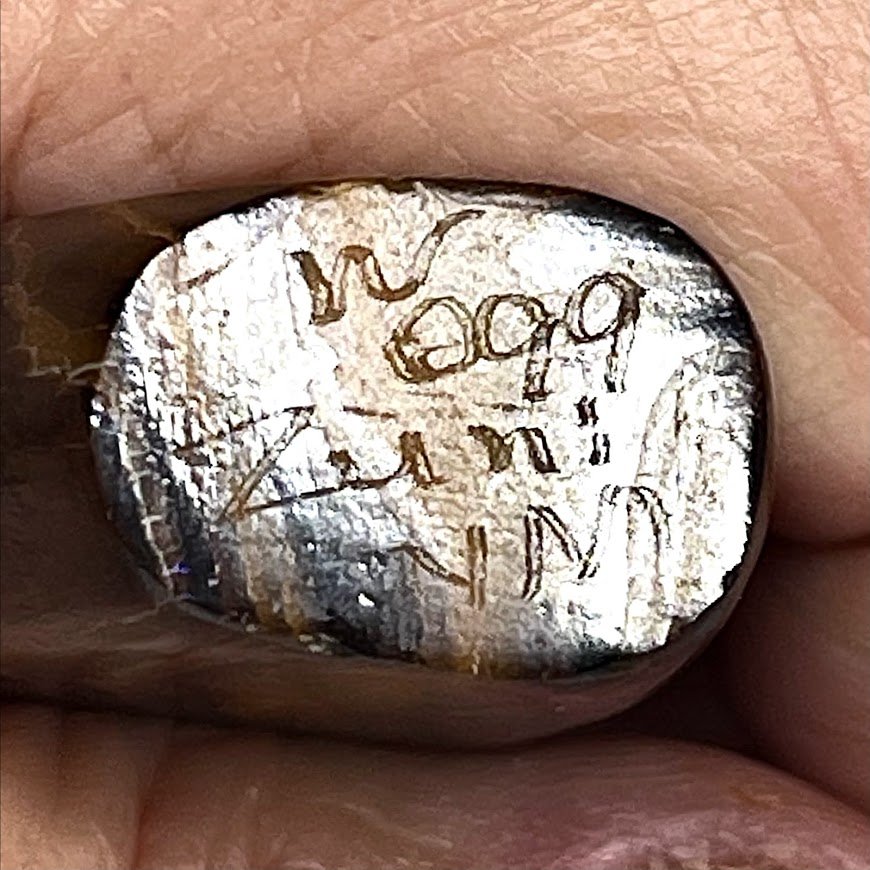 ---
Click to email your order for this Tablita Maiden.
---
This carving of a "tabilta" maiden is made by Todd Westika from boulder opal. Boulder opal comes from Australia, and while there are some slight veins of opalescence in this piece, it is mostly matrix. Boulder opal is a very dense material and not easily inlaid. Even so, Todd has inlaid a necklace of lab opal and the eyes and mouth of the maiden are inlaid of silver.
The maiden wears a robe, and her body is carved to appear like corn. She wears a "tablita" on her head which is a decorative headdress that ceremonial dancers wear.
The carving is signed on the bottom. This carving was purchased from Todd in Zuni in 2001.
Zuni Carver: Todd Westika
Dimensions: 9/16"L x 2 1/2"T x 1"W
Shipping costs: depends on your location
Plus state sales tax to Texas residents!
Need more information? Order link won't work? Have a question about ordering, payment or shipping? We refer you to the Order Info page. If you still have a question, our contact information is there as well.
ZUNI SPIRITS - FINE ZUNI FETISHES DIRECTLY FROM ZUNI PUEBLO, NM
P. O. Box 337, Grapeland, TX 75844


All rights reserved © - Zuni Spirits | David & Darlene Riggs
Celebrating over 22 years of PASSION for Zuni fetishes!