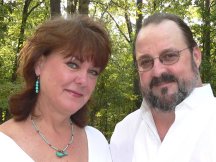 Zuni Spirits originally began as "Kindred Spirits" and was meant to be an avenue to market the artistic creations of David Austin and Darlene Meader Riggs. "Kindred Spirits" was descriptive of their relationship and to their mutual devotion to rivers, rock art, wild things and wild places.


Darlene & Dave met when both were working as part-time river guides conducting raft & canoe trips down the Rio Grande, Pecos, Colorado and Brazos rivers. Though they haven't done commercial trips for quite some time, they still enjoy packing all of life's necessities into a couple of canoes and heading downstream away from phones and "civilization" as we know it.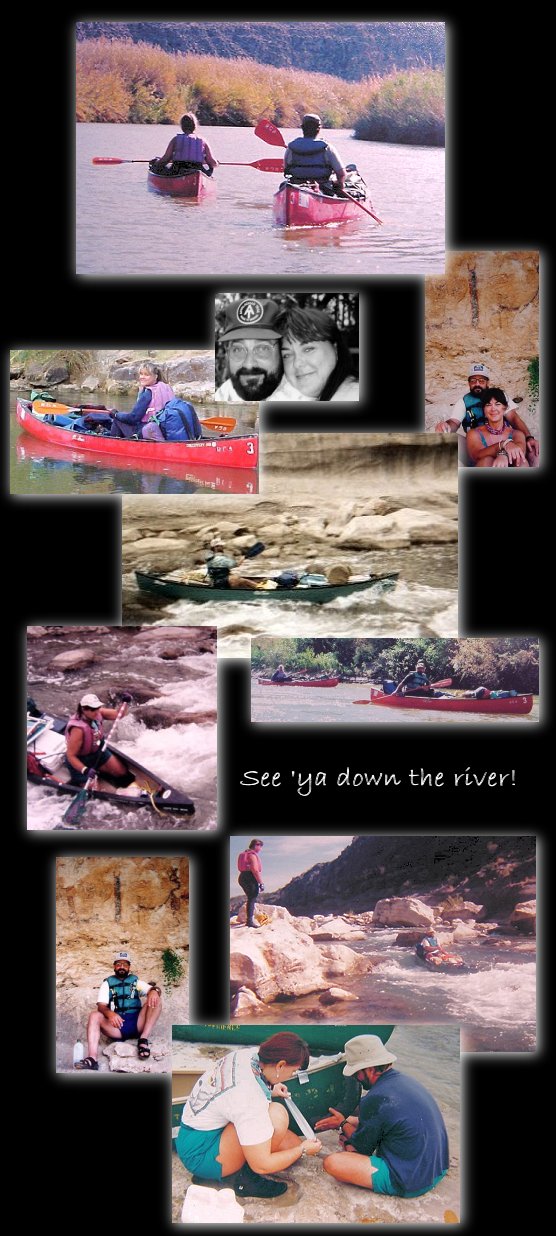 Now living in the piney woods of East Texas, they enjoy a quiet life miles down a dirt lane where the only traffic jams occur at the bird feeder. Nestled among 75 year old trees (pine, oak, dogwood, red bud, cedar, maple) just above the pond and in view of the meadow lies the home of Zuni Spirits. In between Zuni fetish hunting, finding, photographing and listing, Dave and Darlene each enjoy a variety of creative pursuits.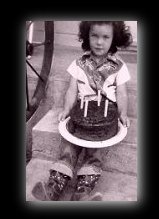 Darlene...
...has been self-employed since 1993 when she started her own decorative painting business. She painted floors & murals, children's rooms, faux finishes, furniture and sisal rugs. Basically anything that could be painted was fair game.


Now, in addition to painting, Darlene's creative pursuits include polymer clay jewelry, handmade greeting cards and collages.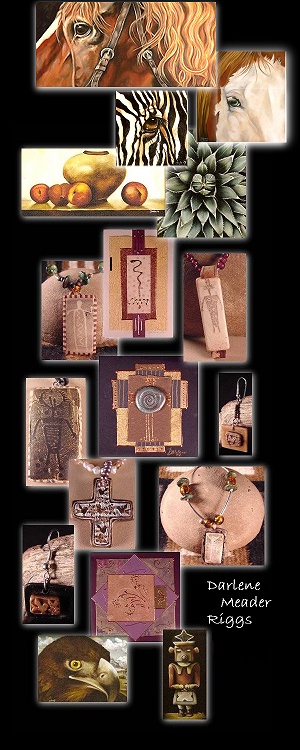 Darlene does all the graphics, writing and website design for Zuni Spirits. If you have a question about invoicing or shipping dates or what's in inventory, please email Darlene.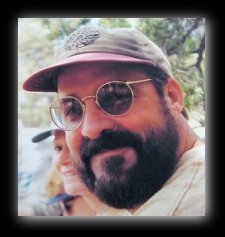 Dave...
...was a guide on the Guadalupe River for many years and also an artist working in the "lost wax" casting method. His sterling silver designs were initially inspired by his love of geology and fossils and later influenced by rock art and puebloan architecture.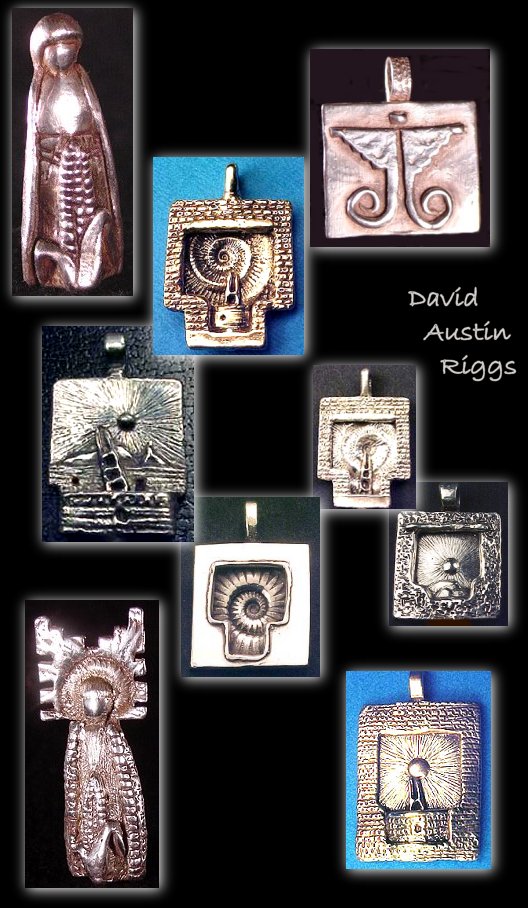 In addition to being a talented artist, he's a SUPERB photographer. Dave is responsible for all those glorious images you see on Zuni Spirits. He's a digital wizard! In addition to taking all the (jillions!) of fetish photographs, Dave is the "Shippingmeister". Your fetish is lovingly cared for prior to your adoption and then carefully packaged for travel. Included in your parcel will be Zuni blue corn and turquoise for fetish "feeding", a certificate of authenticity and other goodies.




Not long after finding each other - Darlene & Dave found Zuni fetishes! And it wasn't very far into this collecting adventure that they knew a trip to Zuni was required! And on that the initial trip they were fortunate (indeed!) to meet Staley Natewa, Herbert Him, Travis Lasiloo, Saul Yuselew, Maxx & Pernell Laate, Abby Quam ... and many others. It was from this wonderful first experience that our business was truly born and we changed our name in 2000 to Zuni Spirits.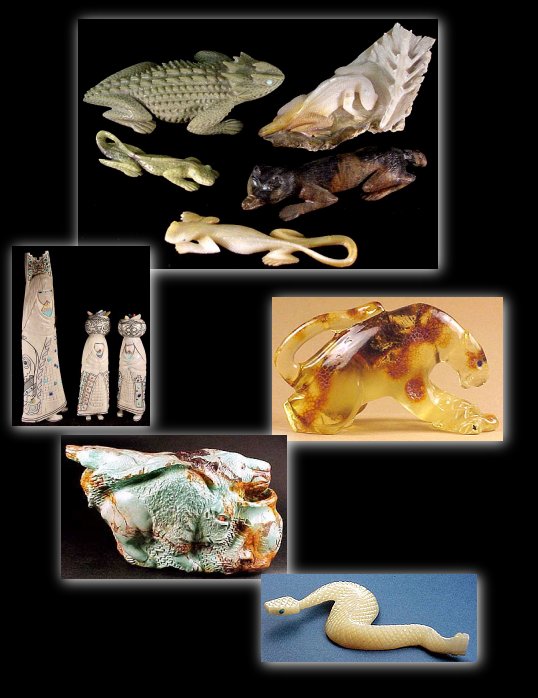 Today we consider ourselves extremely fortunate to be able to do what we do. Our friendships with collectors met along the way, the artists of Zuni (and beyond!) and their families have so enriched our lives.


We recognize, too, our profound good fortune in having the freedom that this lifestyle affords us. The luxury of spending extra time with family, to enjoy our creative pursuits and to explore the great outdoors, in addition to doing something we love, is not taken for granted!




OUR KIDS...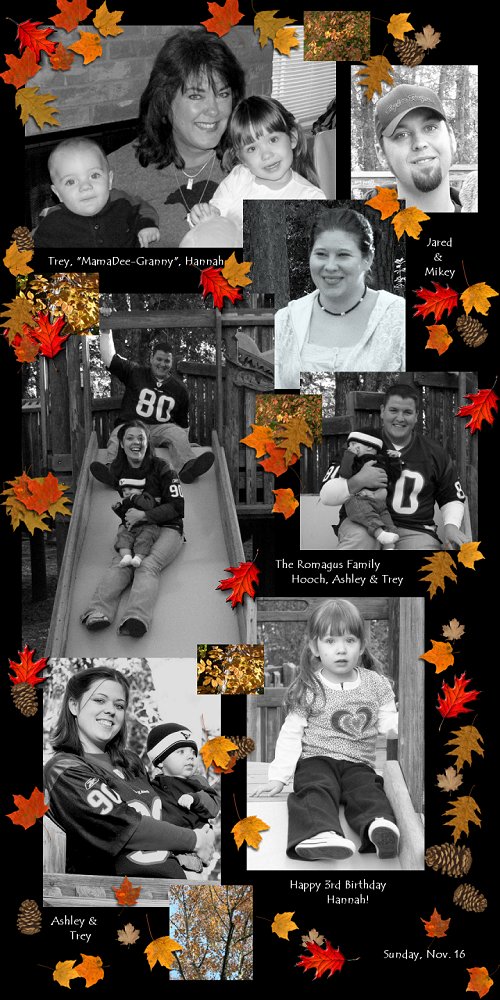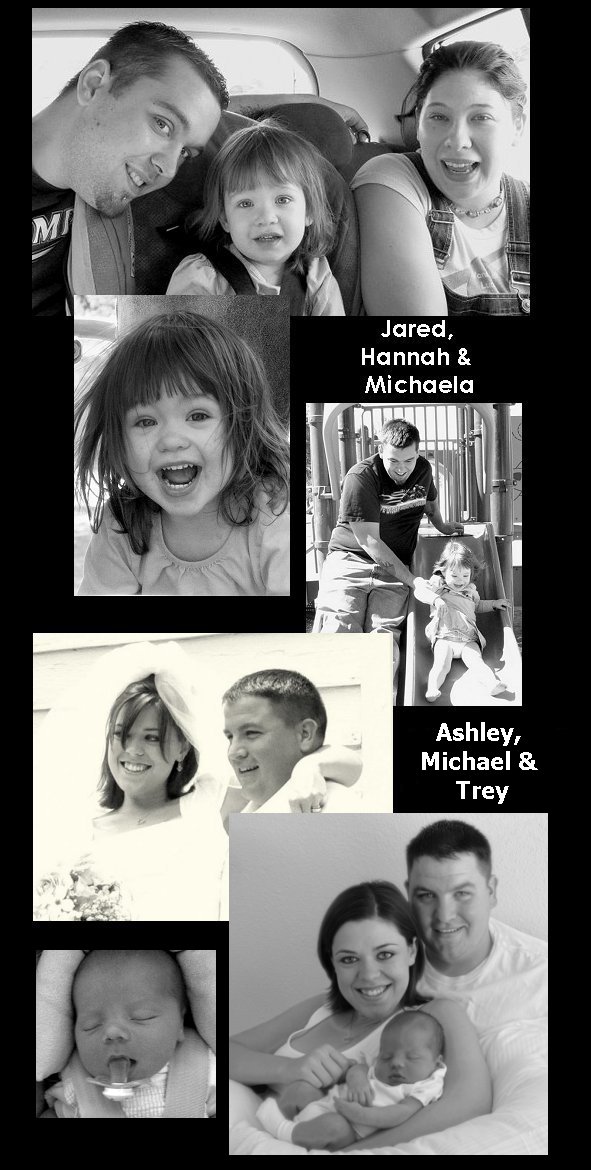 ... are all grown up now. Our son, Jared, graduated from MMI in 2006 and he and sweet Micheala (aka "Mikey") and their beautiful baby girl, Hannah now live in Texas. Jared is employed by Thunderroad Harley and Mikey is a cupcake-baking mama!





Our daughter, Ashley, and her Prince Charming, Michael (aka "Hooch", and yes, he had a dog named Turner!), live in Willis. Michael is a firefighter and Ashley is a new mom. TREY safely landed on Planet Earth on April 9, 2008. Welcome Baby Trey!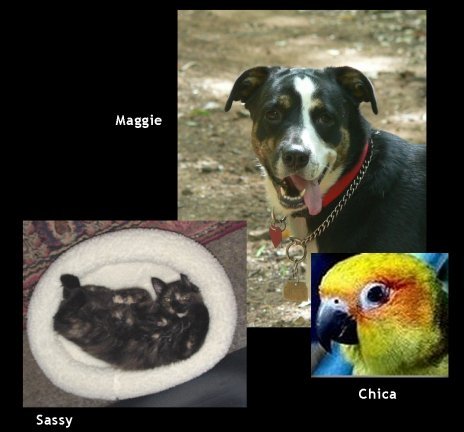 And our animal family, Maggie, Sassy & Chica. Chica is a Sun Conure. She's almost 5 years old and we've had her since she was about 8 weeks old. She has a pretty good vocabulary and Conure's aren't known to be great talkers.


Maggie was a pound rescue and was saved just hours from being put down. She's a Swiss Bernese Mountain Dog and very sweet. Though we think she was a city girl she's adapted very well to country life!


And Sassy is a manx kitten that we got for Mom (who lives with us) in November. She thinks she's a bobcat .. but she and Maggie are the best of friends.