BOQUILLAS CANYON PADDLE TRIP :::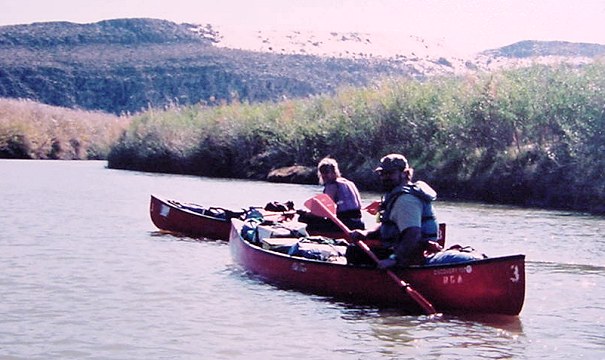 Some of you know that Dave and I met as river guides and we share a love of rivers and rocks (duh!), wild places and rugged scenery. But neither of us has been on the water in nearly five years and we were long overdue for an emotional re-charge. So we gifted ourselves over New Year's (2003) with a return to Big Bend National Park and a canoe trip down Boquillas Canyon with a longtime friend. We thought you might enjoy seeing some photos.


Our outfitter for this trip was Rio Grande Adventures and they come HIGHLY recommended. They provide guided trips, rentals and/or shuttles and are knowledgeable, friendly and very professional. If you want to do a river trip in Big Bend - these are the folks to call!


Click for larger views