SHALAKO :::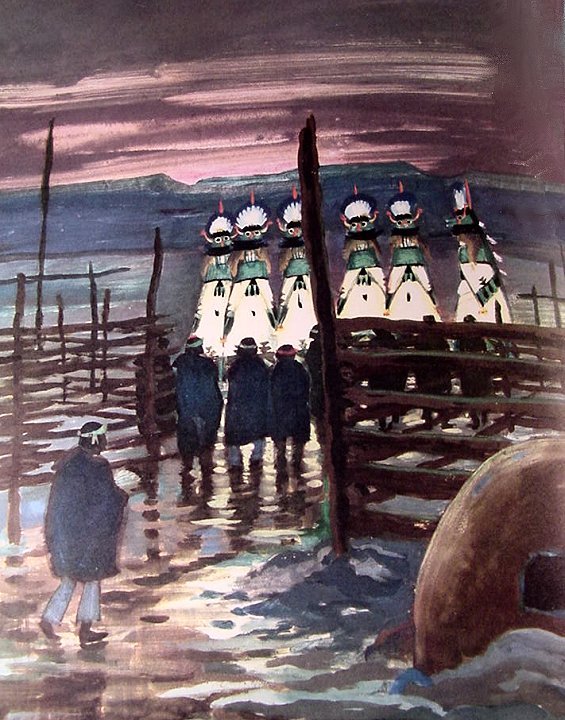 The Shalakos arrive
SHALAKO:


On a Saturday early in December, a date calculated by a Priest according to the sunrise on the horizon, is the most sacred time in Zuni. It's Shalako - the highest religious ceremonial. We don't pretend to understand all the complex, beautiful aspects of this ancient ritual, but a trusted Zuni friend explained it to be a blend of our Thanksgiving, Christmas, New Year's and Memorial Day. It's a time of remembering ancestors, honoring traditions and asking for blessings and guidance in the coming year.




The smells of Shalako are rich .. smokey fires and bread and meat cooking in hornos (outdoor ovens), and huge pots of posole and stew are being cooked by groups of women in the Shalako houses. Many cups of strong coffee will be consumed by those who visit each of the Shalako houses during this all night ritual.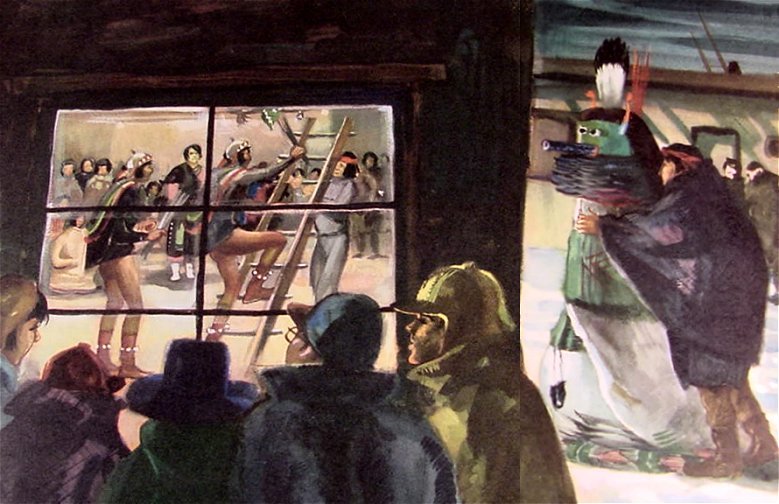 Visiting a Shalako house
We have very special memories of our Shalako visits. Norman Cooeyate and his extended family have welcomed us into their homes on several occasions to witness the pagentry of this ancient, beautiful ceremony.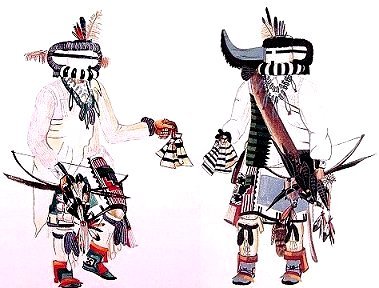 Zuni Longhorn (r) .. Painting by Duane Dishta
On Sunday morning, Norman took Dave outside to watch the sunrise prayers of the Longhorn while Cheryl, Norman's sister, made a front row seat inside for me to witness the Mudheads and other participants during the winding down of the all night ceremony.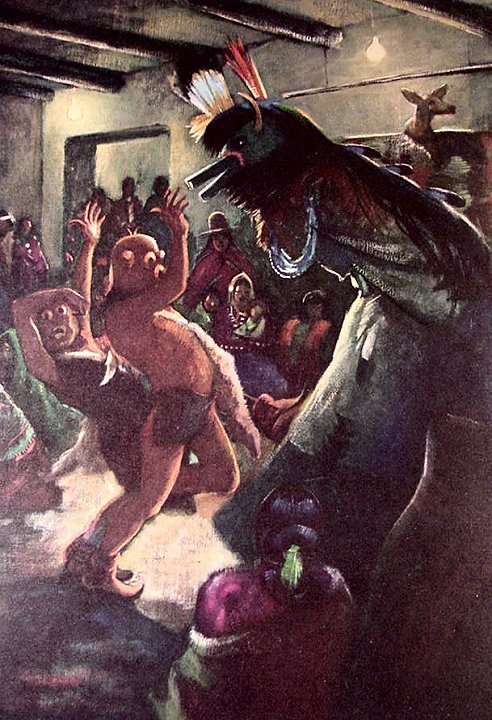 Shalako & Mudheads Dance
With cold toes and sleepy eyes we returned to Norman & Jackie's house just after sunrise and before we went to bed for some needed rest Norman invited David outside to share in his morning prayers and offering of cornmeal.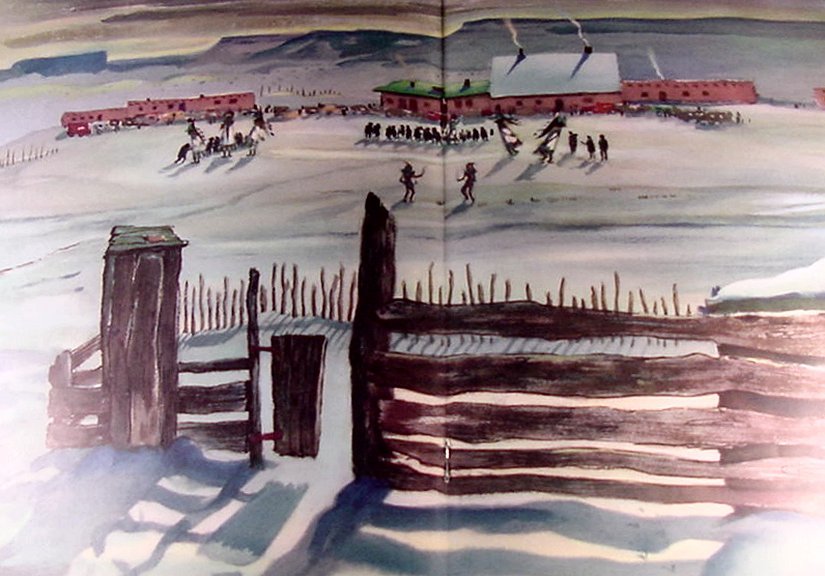 The Shalakos race
Later on Sunday, sometime in the afternoon, all the Shalakos will arrive back in the Old Village and on the south side of the river, they will race. Everyone prays that they will all remain upright and not stumble or fall for if so, it is not only bad for the individual Shalako, it's bad for Zuni and all mankind.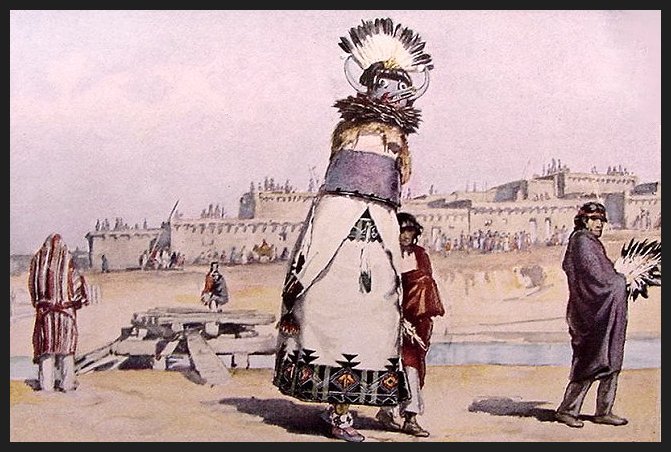 It is such an honor to witness this special event. If you ever have the opportunity to go to Shalako, please visit the Visitor's Center and participate in an orientation session. It will enrich your experience and ensure that you (however unwittingly) don't offend in any manner during your visit.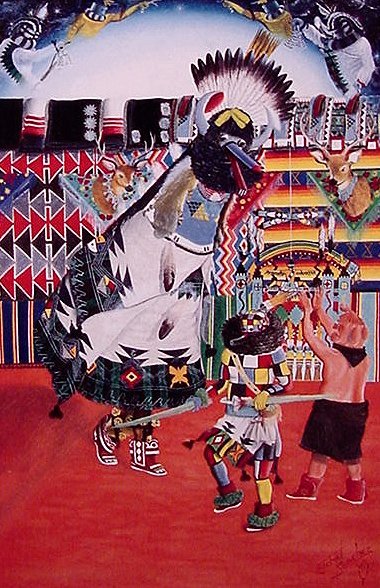 We extend our thanks to our Zuni friends for their generosity in allowing us to enjoy this most special time in years past. We look forward to our next visit.